NFL
49ers trade up for more help in trenches, Broncos trade up for QB (hmmm)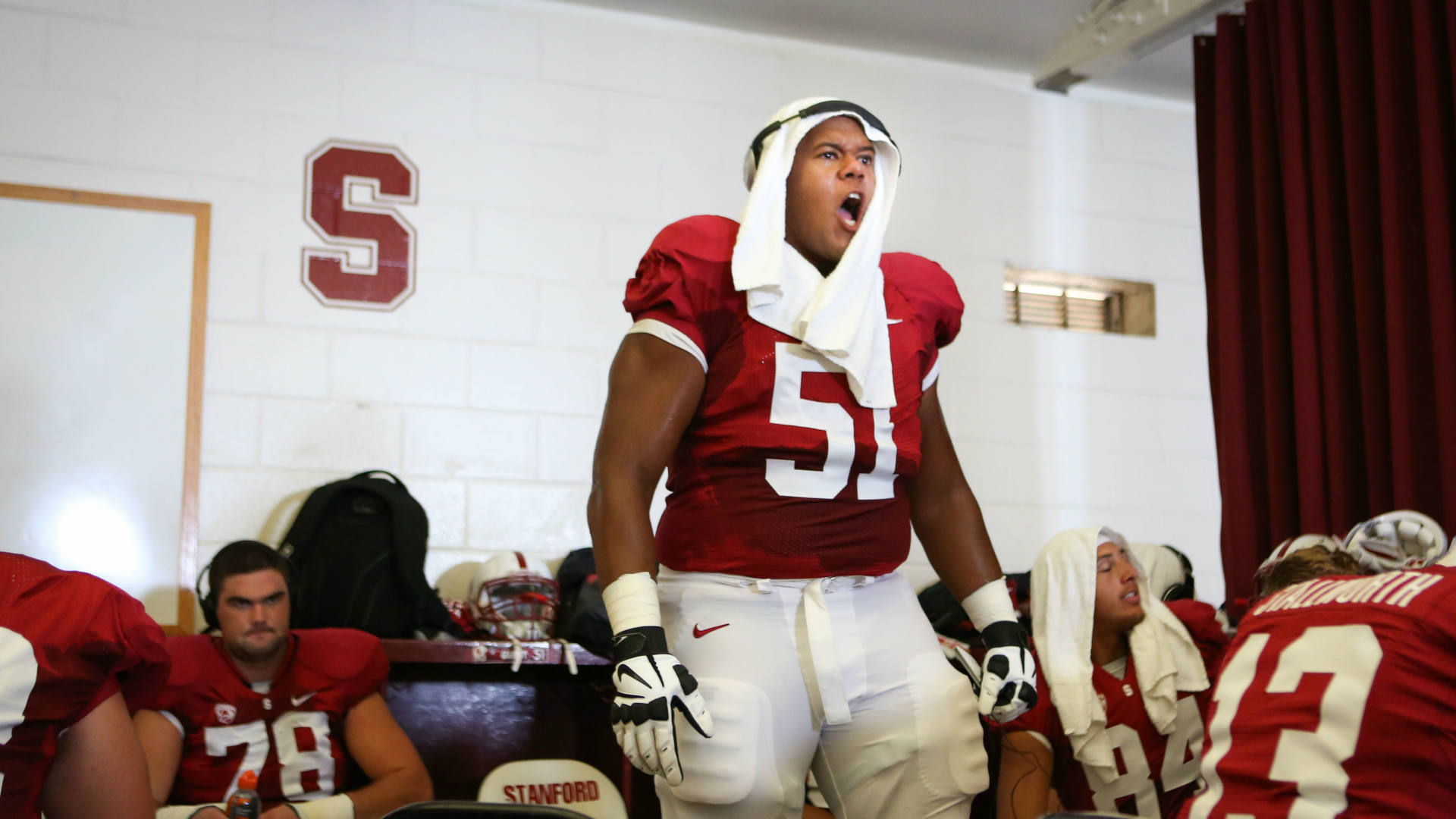 The 49ers want to run the football. You may have heard that somewhere before. Trent Baalke put his draft picks where his mouth was before last season.
Trade details: #49ers sent the 37th, 105th and 187th overall picks to the @Chiefs in exchange for the 28th and 249th overall picks.

— San Francisco 49ers (@49ers) April 29, 2016
I didn't even know there were 249 picks in the draft. How many compensatory picks are they handing out to these teams? Anyway, the 49ers jumped back into the first round to pick Josh Garnett, a guard from Stanford.
Garnett is a ridiculously decorated offensive lineman. Just check out his page on Stanford's website.
• Outland Trophy Award winner (first in school history)
• Morris Trophy Award winner (Pac-12 Lineman of the Year)
• Ninth Unanimous All-American in Stanford history
• AFCA All-America first team
• Walter Camp Football Foundation All-America first team
• Sporting News All-America first team
• Associated Press All-America first team
• FWAA All-America first team
• USA Today All-America first team
• Phil Steele All-America second team
• All-Pac-12 first team
It's hard to believe that a school like Stanford never had anyone named the nation's best interior lineman before, but apparently that's the case.
Despite ESPN roasting the pick (Mel Kiper said he was a mid/late second-rounder in his mind, Louis Riddick didn't see the point in trading up to get a guard, and Jon Gruden apparently had Garnett as the No. 67 player on his board), who the hell knows? Kiper sells snake oil, Riddick is there because he dresses better than the others, and Gruden can't possibly have a 67-player draft board. He only cares about the quarterbacks.
The 49ers needed offensive line help, and this pick tells us that they're willing to admit some draft mistakes: Marcus Martin and Brandon Thomas. Sounds good. It also means they know that Andrew Tiller is a project, since he probably isn't a great fit for Chip Kelly's offensive scheme (read: zone blocking). And if they felt like Garnett was the best run-blocking offensive lineman in the draft, the trade makes sense. Garnett is accomplished, and according to David Shaw (who's biased, but whatever), he's "brilliant" and "a tough son of a gun." The 49ers could use smart, tough players, and Garnett is a big one: 6-5, 325.
***
Now let's move on to what everyone will talk about over the next week: the quarterback position.
The 49ers made this trade two picks after Denver traded up to grab Paxton Lynch (no surprise there). The Broncos aren't desperate for a quarterback anymore, now that they have their QB-o'-da-future and a mediocre backup who's significantly cheaper than Colin Kaepernick.
So unless the Jets or Browns decide to turn their attentions to Kaepernick, he's going to stay in Santa Clara. And why would the Browns trade for Kaepernick? Josh McCown was a better quarterback than Kaepernick in 2015, the Browns aren't contending for much next year, and if they wait a year they might be able to sign Kaepernick without parting with any sweet, sweet draft picks. As for the Jets, they'll probably wait out this Ryan Fitzpatrick situation and bring him back shortly before training camp. It's not like he needs to learn a new offense or anything.
As for Kaepernick, maybe he doesn't have any suitors for several reasons. He played terribly through eight games, and while that could be partly blamed on the organizational silliness and coaching ineptitude, he had three surgeries and currently looks like a completely new version of himself who spends his time playing hacky-sack and panhandling for weed money in Santa Cruz.
If NFL teams measure every inch of these draftable quarterbacks, don't you think they'd pause before agreeing to give the 49ers draft picks, and Kaepernick $14 million, when he's recovering from surgeries and his body looks like it's reverting back to 2005 form?
At this point, the 49ers have to hope that Kaepernick regenerates and meshes with Kelly, or Blaine Gabbert becomes Alex Smith 2.0 (that's Ted Robinson's description of Gabbert, not mine). Because the 49ers did what appears to be a good job shoring up the offensive and defensive lines in the first round, but if they don't determine who'll be their "franchise" quarterback over the next eight months, 2016 is a lost year. Maybe they find that quarterback in the third round tomorrow, or trade into the second and grab someone like Connor Cook. But it's looking more and more like another Gabbert/Kaepernick season, and we saw how that went in 2015. I guess that's why they're paying Kelly the big bucks.