NFL
Four reasons why Karl Joseph was a perfect pick for the Raiders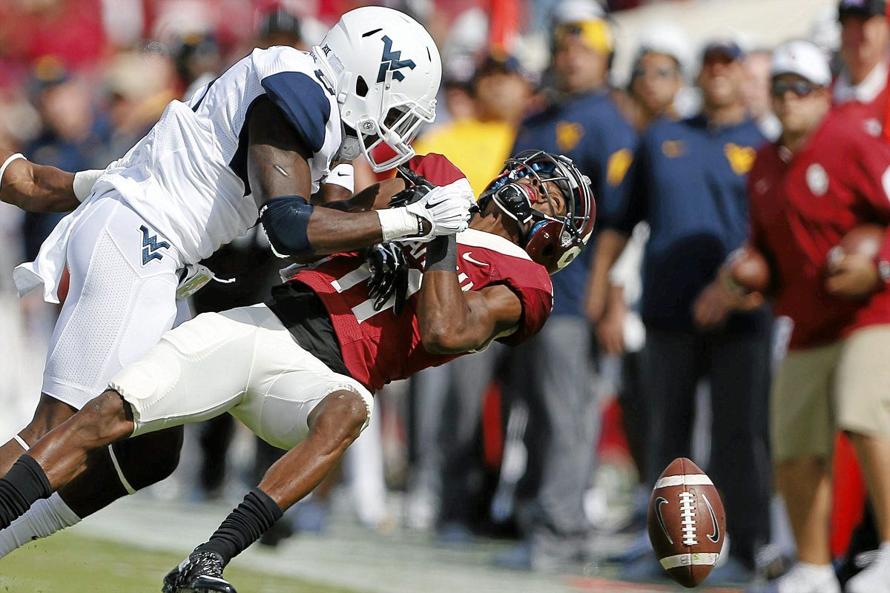 After the Oakland Raiders drafted safety Karl Joseph out of West Virginia with the 14th overall pick, some believed they reached because they may have been able to trade back in order to get him. Yet this was the perfect pick for the Raiders for a number of reasons.
1. Three picks after the Raiders took Joseph, the Atlanta Falcons took Keanu Neal, a safety with a very similar scouting report to Joseph. In fact, if the Raiders had missed out on Joseph, I believe Neal would have been a close second for being the ideal pick.
2. The Raiders currently have two safeties on their roster, Reggie Nelson and Nate Allen. Nelson is likely going to be the starter at free safety and you don't want Allen starting at strong safety given his penchant for missing tackles. That leaves the Raiders with a big need for a guy who can play box safety.
Enter Joseph. He can start at strong safety on day one but that's not the only value he brings. Joseph played both strong and free safety in college. In fact, he even played slot corner at times. And it's not just that he played multiple spots, he played them really well.
3. Think forward a couple of years when Nelson and Allen are both about to hit free agency and the Raiders want to go younger at the position. Joseph will give them the flexibility to look for the best safety they can get, no need to target a box or deep style player.
4. Then there's the attitude Joseph brings — just take a look.
Joseph is an old school safety who will give wide receivers and running backs in the AFC West nightmares for years to come. Think Mike Mitchell but a much better football player who does a whole lot more than just hitting hard.
With Joseph, the Raiders have addressed their biggest need on defense now (provided he fully recovers from his October ACL surgery) and given themselves flexibility for when new needs arise in the secondary a few years down the line. You could argue that the Raiders need an upgrade at middle linebacker and some more depth across the board, but as of now this defense looks light years better than in 2015 … on paper, at least.
In the second round, the Raiders could look toward the offensive side and grab a backup running back who can get tough yards up the gut, or an offensive tackle prospect to replace Donald Penn in a few years. On defense they could target a solid middle linebacker or some depth on the defensive line. They have a lot of options without many major needs, which isn't a bad place to be in the second round.