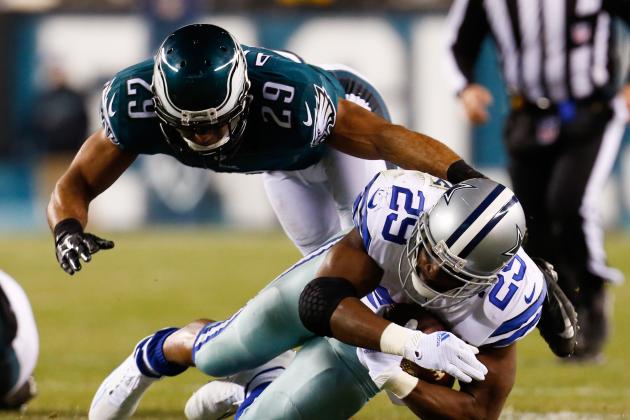 When the Raiders signed Nate Allen as a free agent this offseason, some wondered about his role. Allen played both safety positions with the Eagles, but was primarily a free safety. Woodson has played both safety positions for the Raiders … mostly at free safety. So with two guys who play similar roles, many wondered if they would be platooning rather than taking the field at the same time.
According to Allen, the Raiders will indeed play both him and Woodson at the same time with each player seeing time at each safety position. This makes a lot of sense for the Raiders, who have had a thing for versatile players ever since Reggie McKenzie took over football operations. Having guys who can be used in different ways on defense has probably been the most consistent theme in the McKenzie era.
With Woodson and Allen, the Raiders will have the flexibility that they love. Woodson will likely see more time at strong safety so he can play close to the line of scrimmage, where he's excelled since moving to safety. Woodson is great in run defense and has also shown a knack for rushing the passer on blitz plays. Meanwhile, the Raiders will likely use Allen's ball-hawking skills at the free safety position more frequently.
One of the reasons the Raiders brought Allen to Oakland was his knack for creating turnovers. Last season he was involved in eight turnovers: one forced fumble, three fumble recoveries and four interceptions. Woodson is the only player on the Raiders to come close, as he had a part in five turnovers (four interceptions and one fumble recovery). With both players on the field, the Raiders hope to dramatically increase their ability to create turnovers. Having them spend time at both positions is a good way to make sure they are on the field at the same time, all the time.