While the rest of the league used day one of free agency to sign frontline starters, the Oakland Raiders used it to sign second-tier role players. After losing out on Ndamukong Suh and Randall Cobb, the Raiders signed Malcolm Smith, Lee Smith and Roy Helu on day one of free agency — not exactly stars but guys who will fill roles.
The big prize was announced Sunday, when the Raiders reached an agreement with former Chiefs center Rodney Hudson on a five-year, $44.5 million deal. Hudson was the third-best center in the NFL last year, according to Pro Football Focus.
To start day two, the Raiders started to bring in guys who might make more of an impact, signing Dan Williams and Curtis Lofton. Williams was a starting defensive tackle in Arizona last season and is a big-time run stuffer who will help solidify the inside of the Raiders' defensive line. The team failed to sign Terrance Knighton as many expected, but now it appears they may have chosen Williams over Knighton due to being younger and having more upside. Williams and Knighton earned nearly equal scores from PFF in 2014. Knighton graded out at 12.7 overall, 11.2 against the run. Williams was 11.5 overall, 11.7 in stopping the run.
Lofton was a starting inside linebacker for the Saints last season, although he didn't have the strongest season (22 missed tackles, according to PFF). He is mostly a run stopper and may end up being taken off of the field on passing downs. The Raiders had no middle linebackers on the roster before adding him so he fills a big hole for them.
Lee Smith is a run blocking tight end who does almost nothing as a receiver but who will play a big role in the run game. The Raiders want to be a run-first offense and Smith will help them achieve that.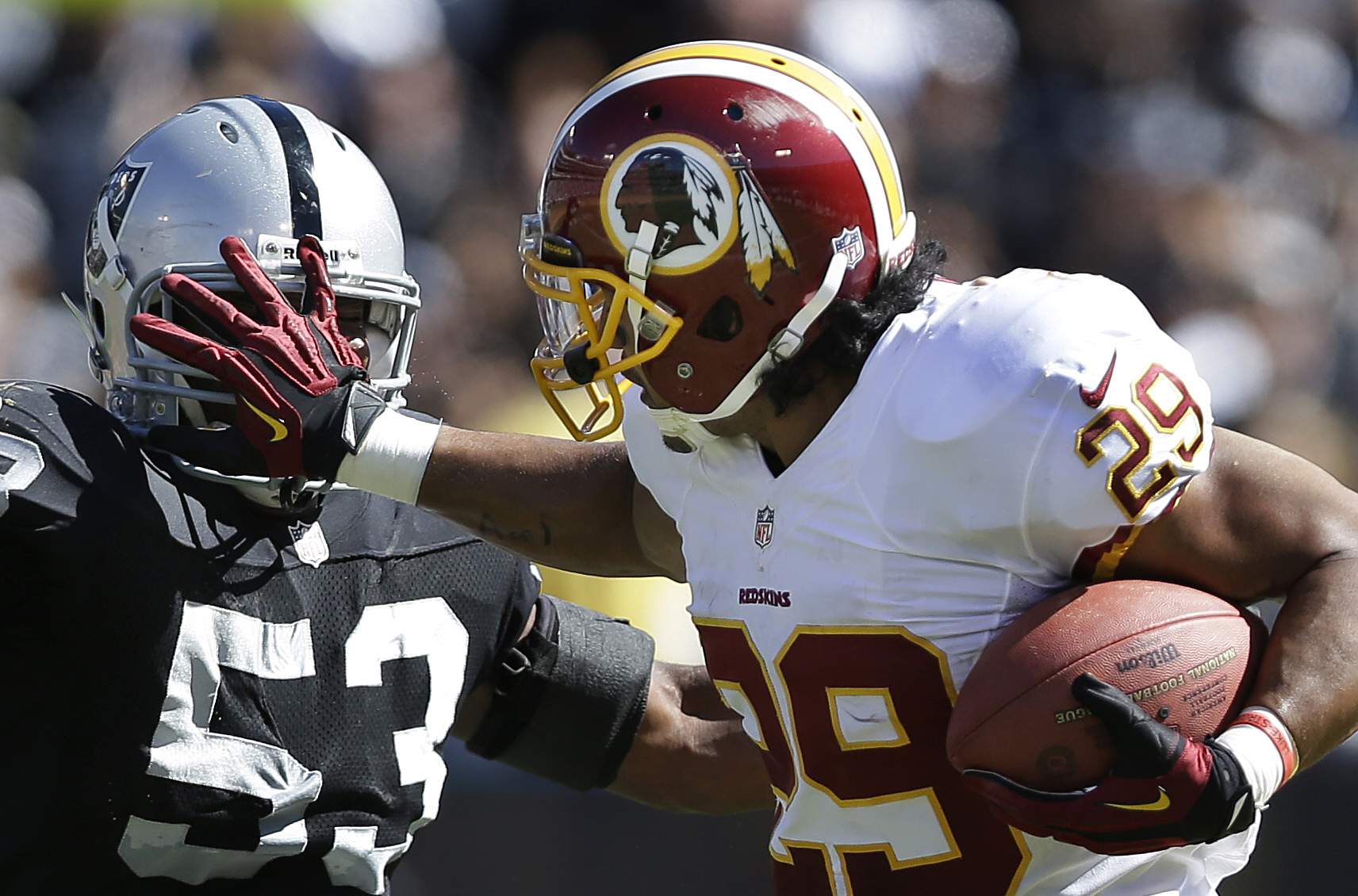 Helu is another guy aimed at improving the offense, but more as a receiver than a runner. The former Washington tailback who gained 477 yards through the air last season fills a need for the Raiders, giving Derek Carr an outlet in the passing game. Before adding Helu, Latavius Murray was the only running back on the team. While Murray did well in his opportunities as a runner, he struggled in the passing game.
Malcolm Smith is easily the biggest signing of day one — a former backup linebacker in Seattle, Smith won the Super Bowl MVP for the Seahawks and will likely start in Oakland. The Raiders are missing talent in the middle; many expect Smith to move from the outside into the middle and play on passing downs when Lofton comes off of the field.
The Raiders have not made any huge signings yet, but they are starting to fill in some of their many needs with these five new additions.