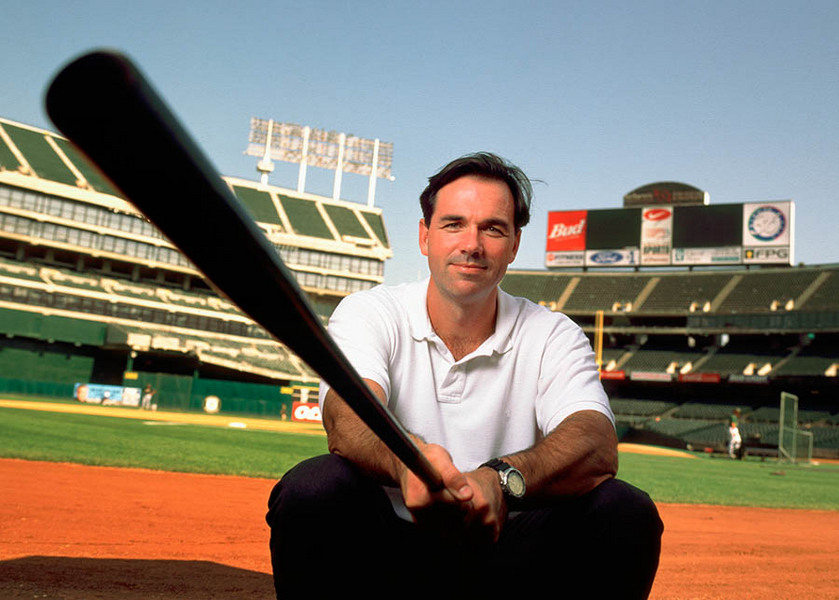 Two weeks ago it seemed like the A's were a runaway train heading directly to the golf course in October. Everything was going wrong, from leading every continent in errors to possessing the worst record in the majors. After six weeks of baseball, if you looked up "futility" in the dictionary, you'd see a picture of the A's logo. But things have slightly changed – Oakland has won back-to-back series against winning teams, the Yankees and the Tigers. Ben Zobrist is healthy again and A.J. Griffin is close to rejoining the rotation. But the fact of the matter is that Oakland enters today's matinee at Detroit with a record of 22-33, 12.5 games behind first place Houston.
I was talking to Oakland beat writer Susan Slusser on the airwaves of SportsByline this week, and I asked her if she thinks the A's will be buyers or sellers this year. She said that she still wasn't sure just yet, and that's a fair answer because one never knows what's going on in Billy Beane's head. I always hate it when I hear someone say, "Hey, show the GM you're good this season and he will get you help." That statement makes no sense because it's the GM who built the team! The team has nothing to prove to the GM but the exact opposite is true. That's how screwed up things are in Oakland with the hero worship of the GM. People think he's much more important than the actual talent.
I have a suspicion the A's will be sellers, and not because Houston will run away with the West. The Astros have to come back to earth at some point this summer. I just think Oakland isn't going to be a force in the next few months. I certainly hope I'm wrong. But as the rumors continue to swirl and dance around, the question remains if Beane will pull the trigger or not. If he does, I hope he can find a way to get a top-three prospect this time instead of being the one shipping them out.
As he has proven time and time again, Beane will trade anybody. No one is safe. But there are three players who are the obvious suspects when it comes to being on the trading block. Starting pitcher Scott Kazmir, infielder/outfielder Ben Zobrist and reliever Tyler Clippard. All of them are former or present All-Stars. All of them will be free agents this fall. And they all hold tremendous potential value to teams making playoff pushes. We've already heard about the Cubs' and Mets' interest in Zobrist. Think about how Zobrist could affect a team's depth: you could get one solid guy to back up at as many as five positions for the price of one player. Scott Kazmir could join a rotation as the third or fourth guy and deliver ace-like quality more often than not. And Clippard would strengthen any bullpen in the big leagues, adding a playoff-proven set-up man or closer.
Therein lies the conundrum: how will you win by dealing away three good players? But I would be OK with it, if and when Beane gives up on 2015. All three of those players will absolutely not be playing for the A's next season. I also think it would be wise to deal Josh Reddick, like right now. His value will never get any higher and he's got another year of team control. You might remember me on the radio, begging Beane to trade Dallas Braden the day after his perfect game in 2010. That did not sit well with most of my listeners, but it would have been the smart thing to do. Braden was an injury-prone pitcher with a career ERA over 4.00 – he was never going to be more "hot" than right after his Mother's Day Masterpiece, and I implored Beane to trade Braden before his glow faded. Alas, it wasn't to be … Braden stayed.
The future of the franchise is up in the air. The farm system has been virtually burned to the ground by Beane and needs replenishing. The urge to give up and cash in is tempered by the urge to compete and make the playoffs for the fourth year in a row. I'd hate to see top prospect Matt Olson get traded in an act of desperation. There's still time to turn the season around but they'd better be quick about it. We will find out this month whether or not the A's are in it to win it.