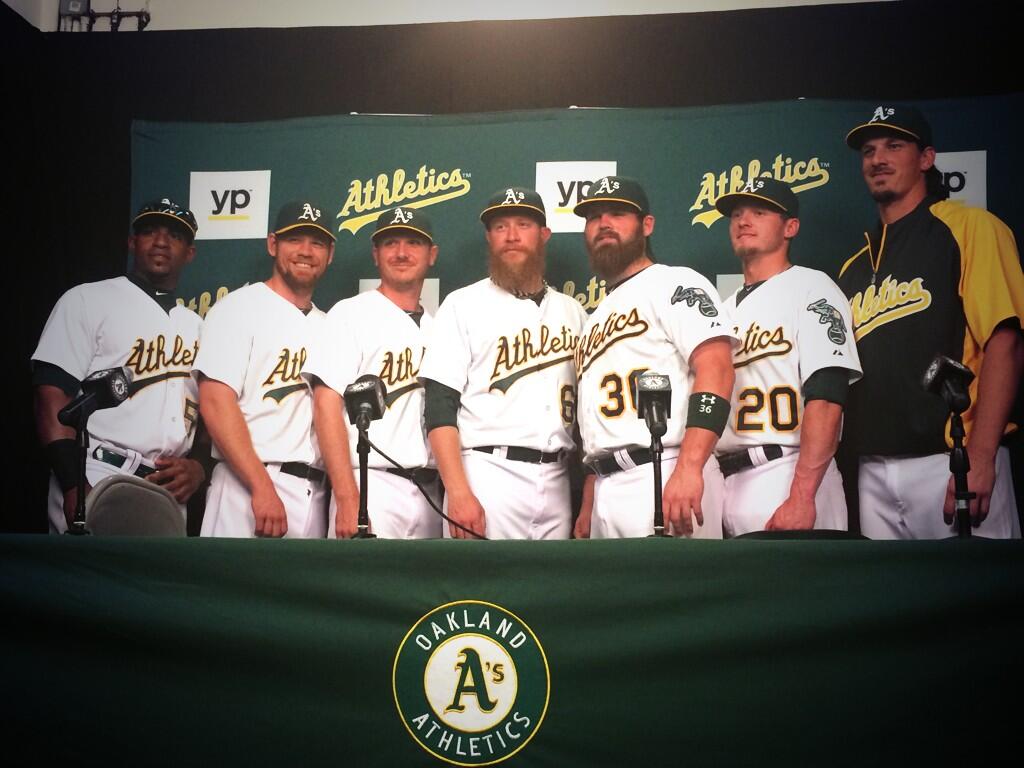 Updated (12/19): Derek Norris was dealt to the ridiculously active Padres last night, leaving the A's with two 2014 All-Stars. 
When Billy Beane dealt Yoenis Cespedes and their 2015 Competitive Balance Round B pick (between the second and third rounds) to the Red Sox for Jon Lester, Jonny Gomes and cash, the message was in your face: IT'S TIME TO WIN NOW.
They didn't win then, and "now" teams are looking to shape their 2015 rosters, so I decided to go through what the A's had on July 5 (a truckload of All-Stars, and a 3.5 game lead in the AL West) and what they've gained from all of Beane's deals.
What Beane had on July 4
What he got in return
Notes:
+ 2014 All-Star
* All listed ages from start of 2015 season
** WAR calculated by Baseball Reference
Summary
In return for three four All-Stars, the organization's best prospect, a draft pick a mediocre pitcher and two other prospects, the A's got two-to-three months use of two All-Stars who performed about as well as one would expect (Lester and Samardzija) and two veterans who underperformed (Hammel and Gomes), along with a new third baseman, shortstop and second baseman, a backup catcher, two prospects, and three right-handed pitchers with low ceilings. Plus, two major league-ready pitchers from the Padres in return for Norris.
We'll see what Beane gets in return for Scott Kazmir, Derek Norris and/or Sean Doolittle.