One of the major concerns with signing Pablo Sandoval to a lucrative long-term deal was how his conditioning would hold up once he got paid.
Sandoval reported to Boston's Spring Training complex in Fort Myers and … well … he looks … just take a look below:
Pablo certainly didn't go hungry this offseason. pic.twitter.com/P1PrK1TZLN

— Baseball Swag™ (@Baseballswag_) February 17, 2015
To be fair, that isn't the most flattering angle or pose. Here's another picture from late January: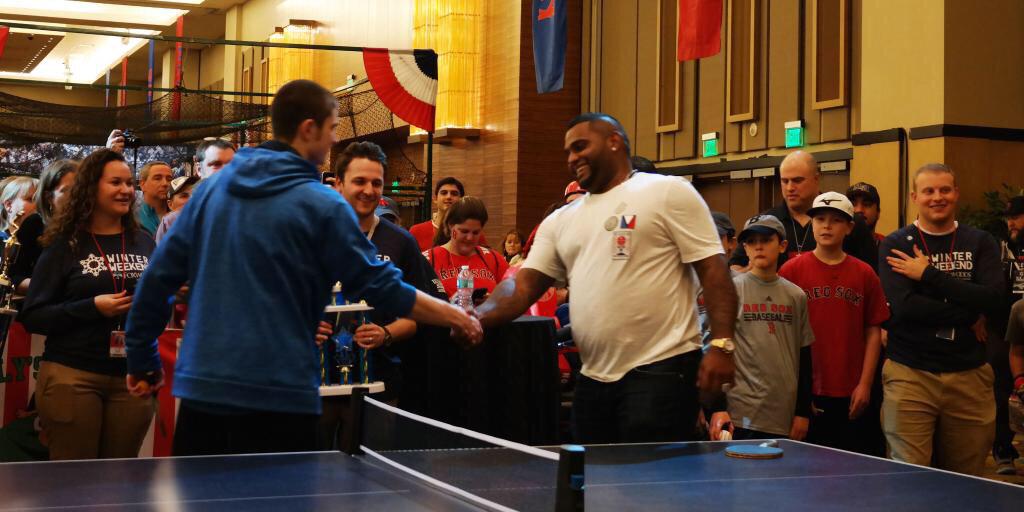 If you want to read some great hot takes, just take a look at the twitter search for "Pablo Sandoval," I can only imagine how bad things could get if he goes into a slump and doesn't hit for a few weeks. WEEI callers might set a new low for the kind of #FatChat we grew accustomed to hearing on KNBR during those cold streaks.
The Giants came in second place in the sweepstakes to sign him, and reportedly would've offered more money than he got from the Red Sox. But if he's reporting to camp in this kind of shape, following his first offseason after getting paid, the last few years of that contract might get ugly.