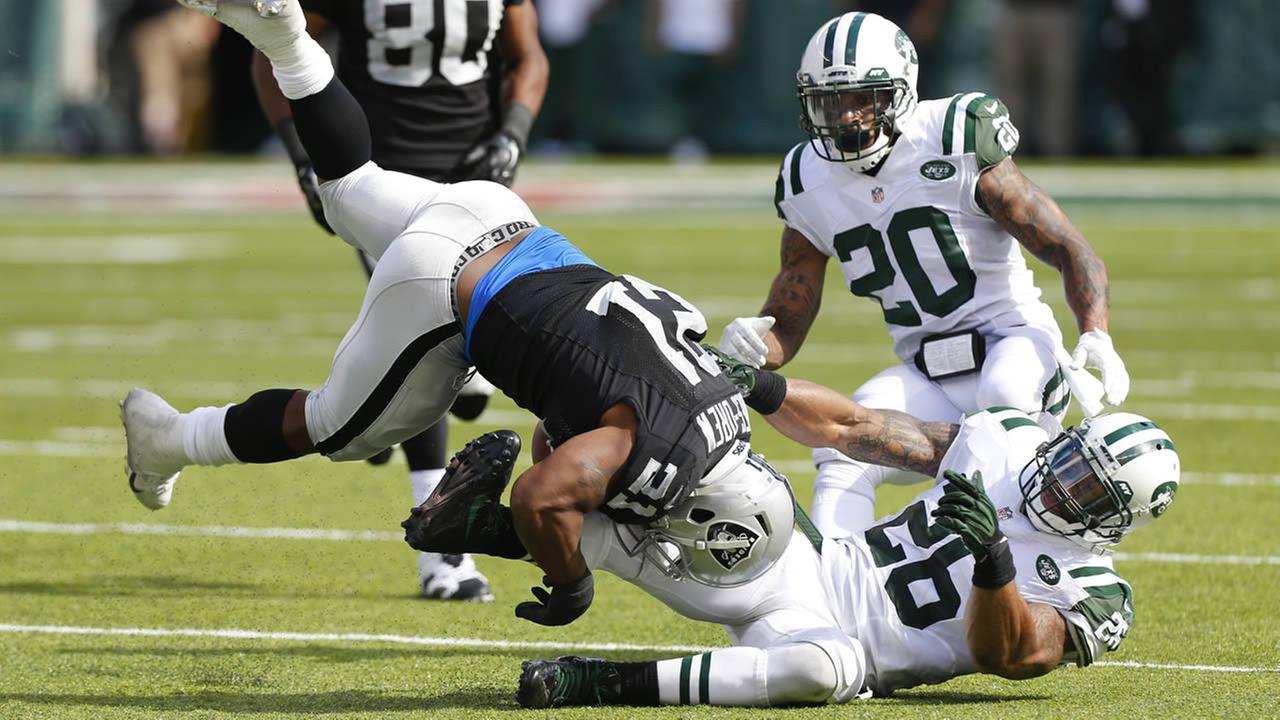 Oakland Raiders starting running back Maurice Jones-Drew injured his hand in the loss to the New York Jets on Sunday and had to undergo a minor operation on Wednesday.  Reports indicate that it is a minor injury and that MJD is considered day-to-day. But he missed practice on Wednesday and unless he returns to practice today, he will have a hard time making the start on Sunday.
But even if MJD is able to return to practice, it may not be the best idea to play him. While the injury is not to his legs, it is probably the second worst place for a running back to get hurt. You can bet that after hearing this news, the Houston Texans defense will be doing their best to hit his hand hard anytime he has the ball in it (even more than usual). In the season opener, the Raiders showed that they are not the kind of team that can make too many mistakes and still pull off a win. They won the turnover battle in Week 1 and still lost; if they lose the turnover battle this Sunday, chances of an 0-2 start are very good.
Plus, it's not like Jones-Drew did a whole lot in the season opener to make the Raiders think that they would be missing much if he sat out one game to make sure he is 100% before taking the field again. MJD carried the ball nine times against the Jets for a whopping total of 11 yards. The funny part about that is his longest run was a 12-yarder late in the game that prevented him from having negative yards for the day.
Darren McFadden had a slightly better day, running the ball four times for 15 yards and 3.8 yards per carry. But the Raiders never even gave third-stringer Latavius Murray the ball. For most teams, a third stringer not being given the rock is no big deal, but it's different for the Raiders. While Jones-Drew and McFadden have the names, Murray may be the most complete back on the roster right now. He is bigger and more powerful than McFadden and MJD, but also has a lot of speed. He had a great preseason as he ran over and through defenders but only saw the field as a kick returner against the Jets.
Sitting MJD would allow him to recover fully before hitting the field, reduce the risk of a turnover because of his injury and give the Raiders a chance to see what Murray can do in the regular season.