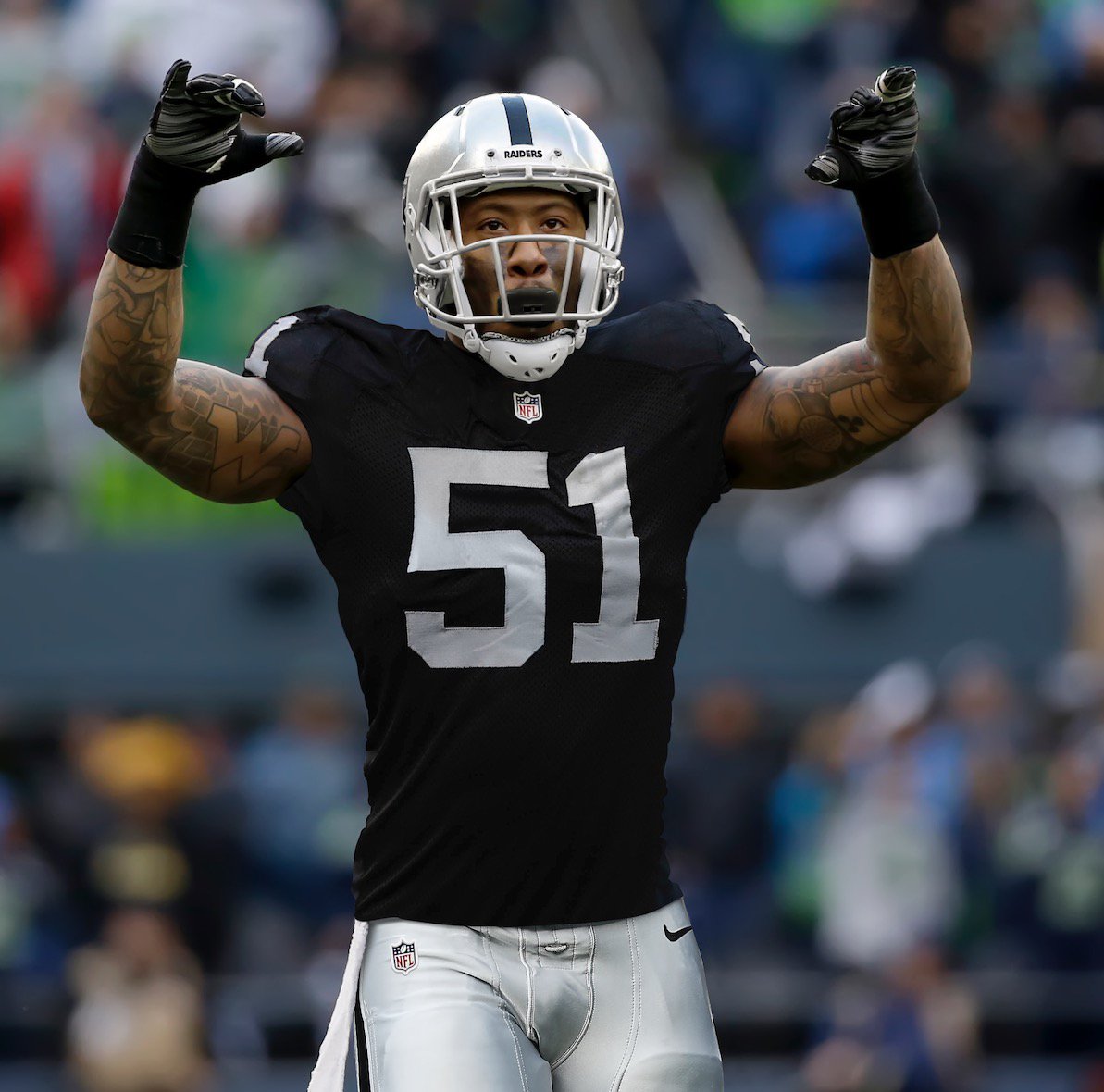 The Oakland Raiders are one of the teams that have been extremely active early in free agency. And unlike in recent years, they weren't active signing second-tier players while the big names simply used them as a bargaining chip. This time, the Raiders have landed three players who many consider to be in the top-10 of this free agent class. That's not bad for a team that took a big step in the right direction last year and is looking to take an even bigger step this upcoming season.
But is it really so great to be this active in free agency? We've all heard the overplayed sayings: "You don't win a Super Bowl in March," or "The good teams build through the draft," but it's a bigger deal than just worn out coach speak. Someone who covers the least active team in any sport when it comes to free agency explained the pitfalls perfectly when defending Green Bay general manager Ted  Thompson:
I know many of you are ticked at TT. This stat from ESPN is great – six teams have spent $500M in FA past 10 years. Zero playoff wins.

— Packer Report (@PackerReport) March 11, 2016
We know about how the Miami Dolphins "won" free agency last year, landing among others, Ndamukong Suh. Fast-forward to the season and head coach Joe Philbin was fired by early October. And of course, we all also remember the supposed "dream team" that was built in Philadelphia back in 2011. Raiders fans in particular should remember this, since the crown jewel of the Eagles' free agent class was Nnamdi Asomugha. The results were a disaster for Philly and Andy Reid was fired a year later.
Often times, the problem is a poor fit. Take Asomugha, for example — he played exclusively press coverage in Oakland but when he went to the Eagles, they wanted him to play zone. Turns out, Asomugha was great in man coverage and terrible in the zone. A very similar problem occurred for the Raiders when they signed DeAngelo Hall, a guy who excelled in a zone scheme but struggled playing man after he came to Oakland.
So, how will the newest members of the Raiders fit? Let's take a look:
Kelechi Osemele
Osemele was the Raiders' first signing. He played most of his career at left guard, but was asked to play left tackle at the end of last season and also has experience playing right tackle in college. He was seen by most as a guy who is capable of playing every position on the line outside of center.
The only real concern about his fit would be with regard to blocking scheme. Osemele comes from Baltimore, where they ran a mixed scheme and often asked linemen to do zone blocking in the run game. However, that doesn't mean Osemele is a zone blocking guard. On the contrary, his 6-5, 330 lbs frame suggests he is much more of a power blocking lineman, but his impressive footwork allowed him to play well as a zone blocker. Indeed, perhaps his best value is his versatility and willingness to do whatever is asked of him and do it well.
Bruce Irvin
Many believed Irvin would re-sign with the Seattle Seahawks after he hinted he would be willing to give them a hometown discount. But it appears his loyalties to former position coach Ken Norton Jr. outweighed his loyalties to the Seahawks. When discussing his decision to join the Raiders, Irvin said that Norton saved his career by moving him to linebacker.
As for fit, it's somewhat hard to know at this point. Last season, the Raiders defense was nearly a mirror image of Seattle's … minus the talent, that is. After a while, Norton realized that game plan wasn't going to fly and he began making adjustments, eventually using more of a 3-4, or even 5-2 defensive front. But if Norton has his sights set on a Seattle-style defense, the addition of Irvin makes a whole lot of sense for the Raiders and he should fit in just fine.
Sean Smith
While Sean Smith did not play for a Raiders coach the way Irvin did, that doesn't mean the Raiders coaches aren't fully aware of his talents and abilities since Smith spent the last few seasons playing for the division rival Kansas City Chiefs. Once again, if the Raiders and defensive coordinator Ken Norton Jr. are looking to emulate the Seattle defense, this is a player who will fit in just fine.
Smith is a big bodied corner who can be the Raiders' version of Richard Sherman. Now obviously he isn't as good as Sherman, but he fills a similar role as a big-bodied corner who can get physical with opposing receivers. Given how terrible the Raiders' secondary was last season, adding a guy who fits what Norton wants to do and who fills a glaring need seems to be one of their best moves so far.
Conclusion
On paper, it would seem that the Raiders have done a good job of balancing the desire to sign top-tier free agents with the need to bring in players who will fit with their scheme and be able to produce at the same level in Silver and Black as they did with their former teams.