The Oakland Raiders have a young quarterback in Derek Carr trying to prove he is the franchise player they've been looking for and a highly touted rookie wide receiver in Amari Copper intent on helping him. However, their defense is arguably the much more interesting side of the ball to watch this season. Don't get me wrong, the success of the offense will be massively important to the future of this team, but I think it's a work in progress that might take a little while. The defense, on the other hand, seems to be a little more set and boy, will it be something to watch.
We won't know for sure what this defense looks like, but we have a pretty good idea: the front seven will give fans a reason to cheer while the secondary will give them justification for that Costco size pack of antacids. This will allow writers such as myself to overuse already overused cliches like "this is a tale of two defenses" or "the Raiders defense has split personalities."
First, the good news …
Led by Khalil Mack, the defensive front looks very, very good. Moving Mack to defensive end was brilliant as it allows him to do nothing but what he does best: attack the line of scrimmage. He did that well last season, but no one else on the defensive line represented a threat. This year's cast surrounding Mack is dramatically improved. The middle of the defensive line is beastly, with Justin Ellis and Dan Williams creating a 650-pound wall at the line of scrimmage and eating blocks left and right. Opposite of Mack, the Raiders have three guys who can rotate in Justin Tuck, Mario Edwards, Jr. and Denico Autry, and all of them have shown they can create problems for offensive lines.
The linebackers look solid but not great. That being said, they have good depth and a good defensive line playing in front of them so they should be able to produce. Malcolm Smith, a former Super Bowl MVP who left Seattle in search of the starting role he found with former linebacker coach Ken Norton, might be the best of the group. Curtis Lofton is solid at middle linebacker and the team has very good depth in rookie Ben Heeney, who was the star of the preseason. Opposite of Smith is Ray Ray Armstrong, the weak link of the group — Armstrong has good range and a high motor but plays out of control without showing a lot of football intelligence.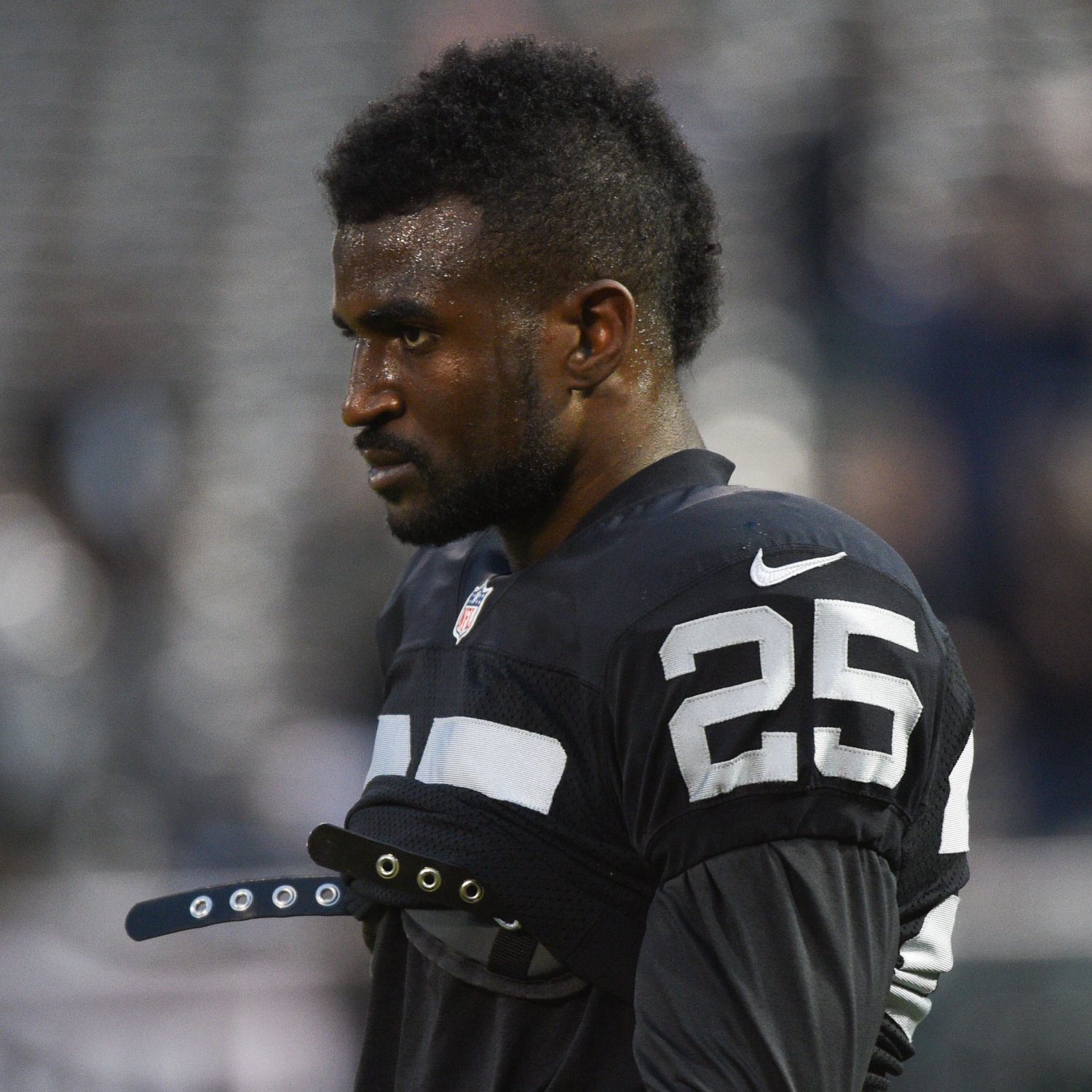 And then … there's the secondary
The Raiders' cornerbacks simply do not look good. The best of the group is T.J. Carrie, a former seventh-rounder entering his second year who appears ready to be a good No. 2 corner, but he'll probably be asked to be this team's No. 1. Behind him is what would be described optimistically as a group with a lot of upside and pessimistically as a comedy of errors.
D.J. Hayden is entering his third year and still exhibits the same concern he did as a rookie: a basic inability to play the ball while it's in the air. He is athletic enough to stay with any wideout in the league, but he constantly gives up catches because he never tries to defend the ball. Hopefully he can still learn how to watch the receiver's eyes and know when to turn around and defend the pass rather than letting the ball sail right by him and into the hands of waiting receivers.
Meanwhile, Keith McGill and Neiko Thorpe are young guys with promise who could develop, yet are not nearly ready for the number of snaps they will see this season. If these were your fourth and fifth corners it wouldn't be so bad, instead they're the team's third and fourth corners. They had better be able to learn on the run because they are being thrown into the fire (I told you this defense gives lots of opportunities for cliches).
Behind the corners at safety, the Raiders have the seemingly ageless Charles Woodson and new addition Nate Allen. Woodson has been one of the team's leading producers of turnovers and Allen was brought in specifically because he has a knack for creating turnovers. While the corners may not be making many picks, the safeties very well could be. But Allen is also known for giving up big plays over the top at times, perhaps due to playing too aggressively. It's like the safety position is a microcosm of the entire defense — potential for big plays going both ways.
One thing is for sure with this defense, it won't be boring to watch.